---
Quelab Google Calendar access:
Google Calendar link Request access on the mail list.
---
New Mexico Tech Council calendar:
Friend of the space and community partner, the New Mexico Tech Council has an activities calendar wherein many of quelab postings are currently showing.

---
"Captain Quelab" Schedule
Roles & Responsibilities:
Open the Quelab for hacknight at 7pm.
Check in ALL Hacknight participants, and collect entrance fees as appropriate.
Ensure completion of a liability waiver.
Introduce new members and guests to a board member for an introduction to the space.
Apply peer pressure throughout the night such that members keep the space clean.

"Can I ask you to please pick up that _______?"
"Will you make sure that _______ gets put away when you're done using it?"
"Dont forget to wash those dirty dishes."
"Can you please help me by taking out the trash?"

Pass off the Captain Quelab lanyard to a member who will be the last one out and who will close the lab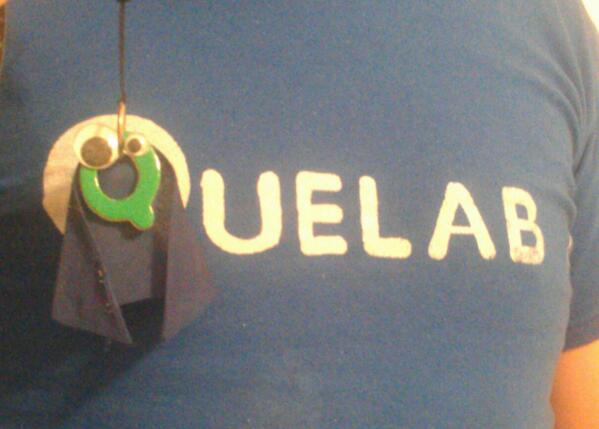 Captain Quelab
Sign-up Sheet: "Captain Quelab"
Date:
Name:
every 4th time
5 May 2013
Greg Moran
7 May 2013
Alfred Cochrane
12 May 2013
Ray Finch
14 May 2013
Alfred Cochrane
19 May 2013
Alfred Cochrane
21 May 2013
Ray Finch
26 May 2013
Alfred Cochrane
x
28 May 2013
Alfred Cochrane
2 June 2013
Dakota Nelson
4 June 2013
Charel Morris
9 June 2013
Ray Finch
11 June 2013
Alfred Cochrane
16 June 2013
Dakota Nelson
18 June 2013
Adric
23 June 2013
Ray Finch
x
25 June 2013
30 June 2013
2 July 2013
Walter Duran
7 July 2013
Charel Morris
9 July 2013
14 July 2013
Charel Morris
16 July 2013
Tenzin Beck
21 July 2013
Greg Moran
23 July 2013
Tenzin Beck
28 July 2013
Greg Moran
30 July 2013
Greg Moran
4 Aug 2013
6 Aug 2013
11 Aug 2013
Greg Moran
13 Aug 2013
Greg Moran
18 Aug 2013
20 Aug 2013
<name>
25 Aug 2013
<name>
27 Aug 2013
<name>
1 Sept 2013
<name>
3 Sept 2013
<name>
8 Sept 2013
JT
10 Sept 2013
<name>
15 Sept 2013
<name>
17 Sept 2013
<name>
22 Sept 2013
<name>
24 Sept 2013
<name>
29 Sept 2013
<name>
1 Oct 2013
<name>
6 Oct 2013
<name>
8 Oct 2013
<name>
13 Oct 2013
<name>
15 Oct 2013
<name>
20 Oct 2013
<name>
22 Oct 2013
<name>
27 Oct 2013
<name>
29 Oct 2013
<name>